1. Agent Cooper's Dream
My wife and I have been watching Twin Peaks on Netflix and while some of it is hopelessly dated, those moments only make the slivers of genius seem that much better in comparison. This is easily one of the best scenes to ever air on network TV.
2. Chris Watson
I could listen to Mr. Watson's field recordings for days straight. Can't recommend his session for
Touch Radio
, in which he narrates his recordings from the South Pole, enough.
3. The Tigris River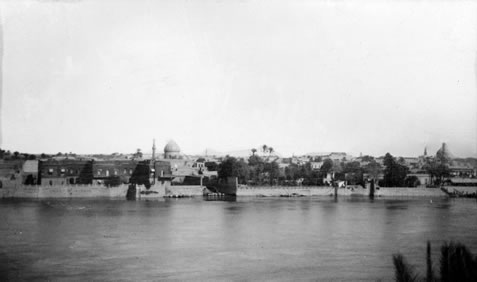 An article on Baghdad
in this month's National Geographic got me thinking about this river's rich and intense history, for example:
In the winter of A.D. 1258, when the Mongols sacked Baghdad under Hulegu Khan, great destruction was visited upon the city and its inhabitants. The Bayt al Hikma, or House of Wisdom, was plundered, its contents thrown into the Tigris—philosophical tracts and treatises, art, poetry, historical tomes, scientific and mathematical works—the intellectual wealth of centuries. When the Mongols were done pillaging, it's been said, the Tigris ran black with ink.
4. Pinball FX2
I wish I could afford to house a real pinball machine, but these
Pinball FX
virtual tables are far from settling. The physics engines running on these are pretty amazing. The majority of my non-cookout time this weekend was spent bouncing back and forth between recording and pinball.
5. Mountain Goats : Outer Scorpion Squadron
"Fools rush in and the doors slam shut." Such a great arrangement. I've recently taken to looping this while setting up in the studio.